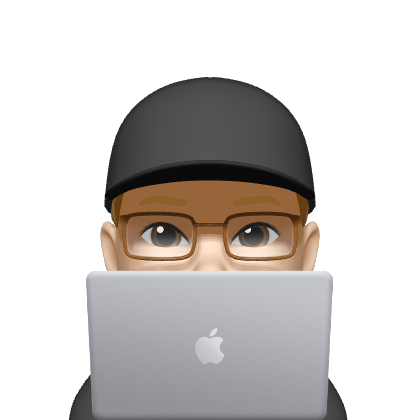 Posting about IT stuff. Sometimes programming, usually Python or Swift.
---
Welcome to andrewmiotke.com v2.0, if you saw my previous website then you know it was aimed at being a web developer, this is taking a whole new turn. Over the last eight months I made the decision to leave what I thought my dreams were, web development(yet here we are on a website) to pursue what I quickly learn was a true passion of mine, iOS development with Swift.
What happened with web?
Well, I learned after spending too much time that I didn't care enough. It wasn't that it was hard, or the job market wasn't flourishing - because it is and still is. I left the dream of becoming a web developer because I wasn't having fun with it. Full transparency, I never achieved a career or was offered a job as a web developer. I didn't even work that hard in my spare time to study languages like JavaScript, it just didn't interest me enough. To this day I still think it's incredible what can be done in a browser.
Don't get me wrong, the craft of the web is fascinating and I have the up most respect for developers out there that work so hard to create the sites we all enjoy.
Why Swift, why the world of iOS Development?
Deep down I have always been an Apple nerd or as some call it a fanboy so turning to iOS development seemed like an easy decision to make. Before Swift, back when Objective-C was the language of the iPhone I worked as a Genius at Apple in the Tacoma Mall store, in fact I helped open that store and was one of the original employees there which was one of the coolest experiences of my life to date. However, as an Apple employee you can't submit apps to the app store which discouraged me all those years ago(maybe time for a policy change Apple?). I was interested in iOS development during those days but didn't write a line of Objective-C until years later when I picked up my first book. They say Objective-C is scary and a tough language to break into, I agreed and went back to the web(see above).
Two years and two companies later I read a blog post by one of the iOS developers at my current company and something clicked then. They talked about battery life and how to optimize the app with battery capacity in mind, that peaked my interest of programming and really manipulating how a "computer" works. I think working on core OS level code is really cool as it has to talk so cohesively with the hardware(mixing in with my current IT life). So I starting reading Hacking With Swift and worked through that book on my long commute home from Seattle, I was immediately hooked on it. I'm still in the learning phases and I plan on using this site to expand my knowledge by writing various posts about specific topics.
What am I doing current?
Currently I'm still working in the IT industry as a Sys Admin/Support Specialist(we do a lot of things, it's a mixed bag). I've learned a lot, met a lot of great people, and got my hands on a lot of new toys before anyone else. However, that time is over and I am diving head first into a programming career. I commute from download Seattle to Tacoma every day so I've been using this time to work on Swift or work on this website but, it's finally time to move on.